Offered by our very own, Mary Flanderka, join us for a 4 week, one-on-one dog training or group class.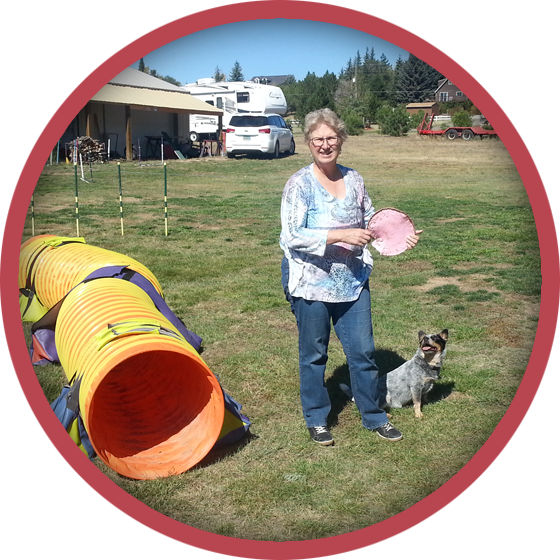 Beginner Obedience & Tune-Up Class
November 7, 14, 21 & 28 – 6:15pm
Being held on Tuesday evenings, this class focuses on improving behaviors with distraction, duration & distance. We will address basics such as sit, down, stay as well as barking, impulse control, reactivity to people or other dogs. We also use games to begin to build your relationship with your dog.
Agility Foundation Class
November 7, 14, 21 & 28 – 7:30pm
The foundation skills learned in Agility Foundation Class can be applied to Rally, Obedience, Nosework or other dog sport games.  We will work on targeting, rapid recalls, beginning jumps, changing sides & wobble boards. This will build your dog's confidence around various types of equipment. This class can be used as a precursor to learning additional agility skill for competition.
All Class Requirements

:
To participate in our training classes, your dog must be at least 4 months old have all of their shots.

Dogs that are extremely nervous around people or other dogs should contact us first before signing up to determine if this class is appropriate for them.
Give us a call if you're interested in the dog training we provide.